Varicose Veins
and Spider Veins Treatments.
Our Vein Clinic Of New Jersey specializes in treatments for varicose and spider veins for both men and woman. Our NJ doctors are vein specialist with years of experience and they ensure the implementation of modern techniques and state of the art technology to treat vein disease and improve our patient's quality of life.
If you're seen by a clinic which offers the latest technology like the New Jersey Vein Clinic, the treatments dо not rеquіrе a long or uncomfortable rесоvеrу and often patients are back to work the same day. Due to new, minimally-іnvаѕіvе and nearly-painless рrосеdurеѕ, mоѕt vein dіѕеаѕе саn nоw be trеаtеd оn аn outpatient bаѕіѕ.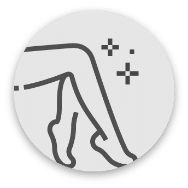 Sclerotherapy
NON-INVASIVE | NON-SURGICAL
Sclerotherapy seals the walls of the spider veins and small varicose veins on the surface of the skin. As such, it's used to treat spider veins, but not the underlying vein disease.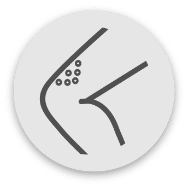 RF Ablation
NON-INVASIVE | NON-SURGICAL
Endovenous ablation with radiofrequency is a painless and comfortable procedure. You may feel a slight pinch when the vein doctor administers the anesthesia, but you'll feel little to no discomfort after that initial sensation. Most patients say it's even more comfortable than dental treatment.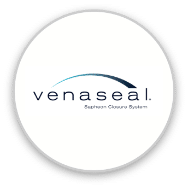 VenaSeal
NON-INVASIVE | NON-SURGICAL
VenaSeal is a medical-grade adhesive that seals the diseased saphenous vein responsible for your vein problems. As such, VenaSeal is used to treat the underlying venous insufficiency.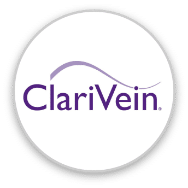 ClariVein
NON-INVASIVE | NON-SURGICAL
ClariVein is used to treat vein disease, especially in the perforating veins that connect the deeper leg veins to the visible veins on the skin's surface.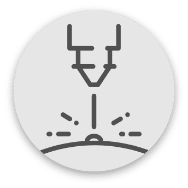 EVLA
NON-INVASIVE | NON-SURGICAL
LaserAblation is an in-office procedure to treat Chronic Venous Insufficiency, performed under local anesthesia.
Not sure if you're covered or which procedure to choose?
Fill out this form and we will contact you asap.
All vein treatments in New Jersey are covered by most health insurance, including medicare. Submit this form to verify coverage and book a consultation. Once you visit us, one of our vein doctors will create a custom treatment plan for you.
We provide minimally-invase and non-surgical varicose vien removal treatments. Vein Treatments in NJ are covered by most major medical insurances, including Medicare. Our team of insurance specialists in New Jersey will help you verify your coverage ASAP. Your vein disease free life awats, let's move forward together!
Call us
Speak instantly with one of our team members; they will answer any questions you may have regarding insurance coverage, booking an appointment and our vein treatment locations. (973) 447-3227

Visit our Book Appointment page and instantly request an appointment at a New Jersey vein center near you. We offer Free Insurance Verification before your appointment.

Get directions
Learn how to easily get to our Clifton and Paramus vein clinics.