About Us
New Jersey TOP

VEIN SPECIALISTS
Meet our Team of Spider and Varicose Vein Treatment Specialists. We prioritize patient experience in our Vein Clinics. Our Diplomate Certified Vein Specialist team are leaders in innovative vein treatment and prioritize patient quality of life.
Are your legs ready for summer?
Fill out this form to book an appointment:
Your information is encrypted and secure. By registering you confirm that you accept Terms and Conditions and Privacy Policy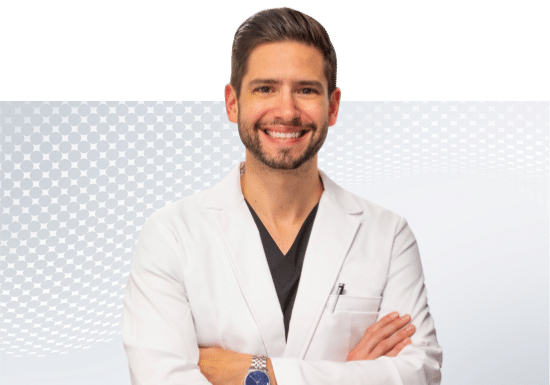 Spider Veins & Varicose Veins Specialists
Dr.ToDD KOBRINSKI
Dr. Todd is a vascular doctor and vein specialist in Paramus and Clifton, New Jersey. Dr. Kobrinski has an extensive experience in spider veins and varicose veins removal.
George washington university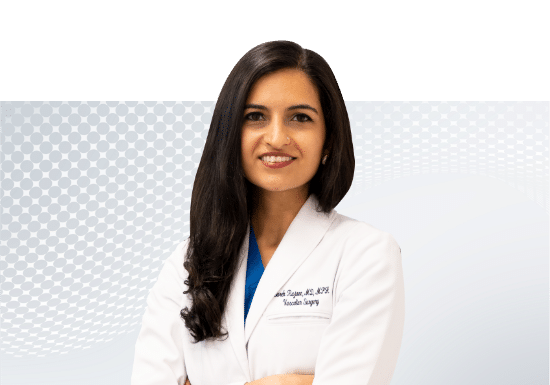 Spider Veins & Varicose Veins Specialists
DR. SAREH RAJAEE
Dr. Rajaee is a vascular doctor and vein specialist in New York City. She has an extensive experience in varicose veins and spider veins removal.
Call us or submit this form to make your vein treatment appointment
do you have Varicose Veins on Legs?
Earlier Treatment, Better Results.
How do you know if you have spider veins or varicose veins or if you are a candidate for vein treatment?
If you experience any of the following symptoms our ivy-league trained doctors will scan your legs and assess the health of your veins at a microscopic level. Come in today! Most Insurance including Medicare covers all vein treatments.
Unattractive veins on legs
General discomfort or swelling
Pain after a long day of walking
Monday – Thursday
9:00am – 5:00pm

Find Your Nearest New Jersey Vein Specialist
NON-INVASIVE, NON-SURGICAL SOLUTIONS
SPIDER & VARICOSE VEIN TREATMENTS
SCLEROTHERAPY
Sclerotherapy is a process that involves vein injections with a medicine called sclerosant.
Radiofrequency Ablation
RF Ablations is a minimally-invasive procedure to get rid of the unhealthy veins.
Laser Ablation
LaserAblation is an in-office procedure to treat Chronic Venous Insufficiency, performed under local anesthesia. 
VENASEAL
Also known as vein glue, is an effective, safe and unique treatment for varicose veins.
ClariVein
ClariVein is an endovascular technique to treat varicose veins. Is one of the latest and more effective procedures.

Call us
Speak instantly with one of our team members; they will answer any questions you may have regarding insurance coverage, booking an appointment and our vein treatment locations. (973) 447-3227

Visit our Book Appointment page and instantly request an appointment at our New Jersey Vein Center vein center. We offer Free Insurance Verification before your appointment.